Colorado Roof Repair Companies
It used to be difficult to get repairs done on your roof but thankfully those days are gone. Today more homeowners struggle with the task of finding and hiring a good local contractor. There are so many roofers in the Denver area and you could go with a big brand company that has locations across the country but that doesn't necessarily equal quality. And if you think like I do you'll want to help the smaller local businesses because that keeps the money in your local economy and there is a lot less red tape to deal with.
Some homeowners don't fuss over it and take the lowest bid but in some cases the lowest bid can equal cut corners or less quality materials. Either way, you can find yourself spending a lot more trying to get it fixed correctly. So you don't want to buy on price alone, you're probably asking how you should make a decision who to hire for your roof repairs.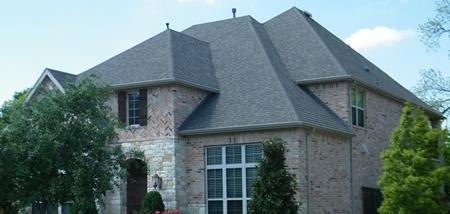 If you have any type of specialty roof - another words something that isn't as common as asphalt shingles then you'll definitely want to ask about their experience with your type of roof. For example, not all contracts can work with metal but because asphalt is so common in Colorado every contractor has worked with this material. Now that doesn't necessarily mean they are good at it, so always vet your contractor to make sure they have the experience.
When you have a leak and need the roof repaired quickly, it becomes more difficult to get multiple quotes as time is of the essence. Most roofers in Colorado will offer free roof inspections and provide you with pictures and detailed information about the problem. Sometimes a roof leak is hard to track down so in a case where the problem isn't obvious they may charge a flat fee and then a written estimate after they locate the problem and devise a plan to repair it.
This last one is extremely important. Always make sure that the local roofer has proper licenses and insurance. They should gladly provide you with a copy of their insurance certificate and license number. The insurance coverage should include general liability and workers comp for their roofers. The general liability covers any damage that might occur. so let's say for example they are walking around on the roof trying to locate a bad leak and because the structure has weakened from the water damage they fall through the roof. This would tear a big hole in the roof and the insurance will cover the cost. But also the worker could get hurt and if the company doesn't have workers comp insurance you'll be responsible for their medical expenses.
Knowing what to look for when hiring a roofer for repairs, maintenance and re-roofing can provide you with peace of mind and a quality roof that you can be proud of. Learn more about roof maintenance for your home or business